 THE ENDOCANNABINOID SYSTEM
The endocannabinoid system (ECS) is made up of a collection of cell receptors and corresponding molecules. You can think of cell receptors like little locks on the surface of your cells. The keys to these locks are called endocannabinoids.
Endocannabinoids are the chemical messengers that tell your body when to get processes moving and when to stop. Each time an endocannabinoid binds to a cell, it relays a message, giving your cell specific direction.
Certain receptors are more concentrated in specific regions. CB1 receptors are abundant in the central nervous system. CB2 receptors are more often found on immune cells, in the gastrointestinal tract and in the peripheral nervous system. The diversity of receptor locations shows just how important endocannabinoids are for day-to-day bodily function.
The ECS helps to maintain optimal balance in the body – known as homeostasis. It also helps regulate sleep, appetite, digestion, hunger, mood, motor control, immune function, reproduction and fertility, pleasure and reward, pain, memory and temperature regulation.
When the ECS is disrupted, any one of these things can fall out of balance. When the body does not produce enough endocannabinoids or cannot regulate them properly, you are more susceptible to illnesses that affect one or several of the functions mentioned above.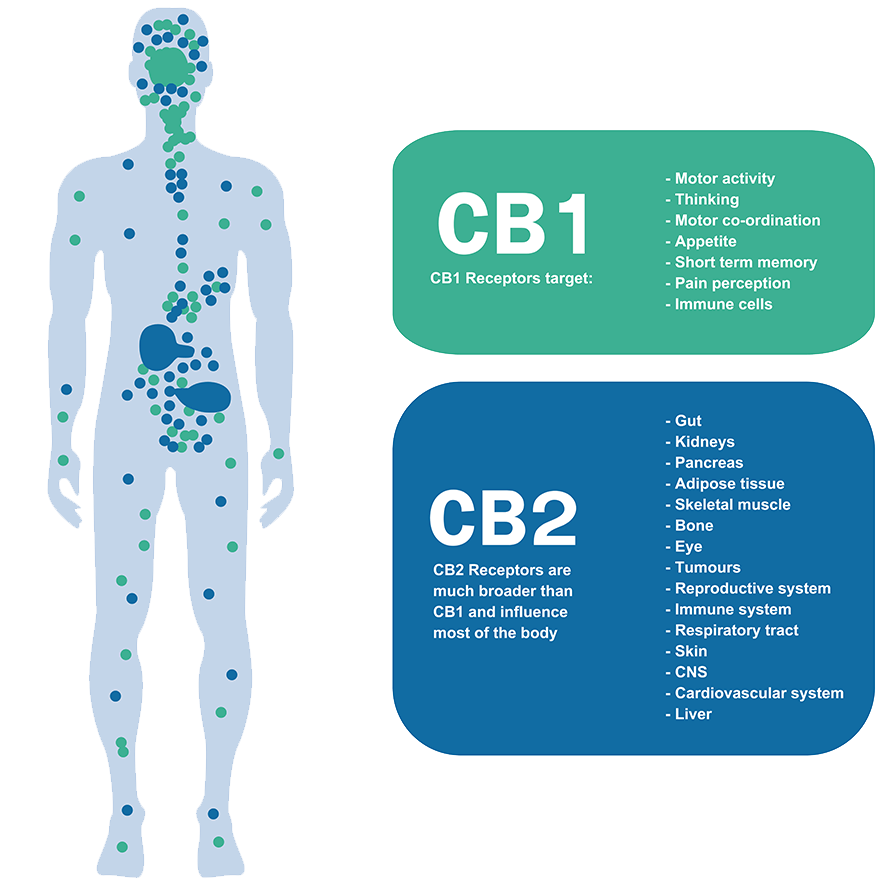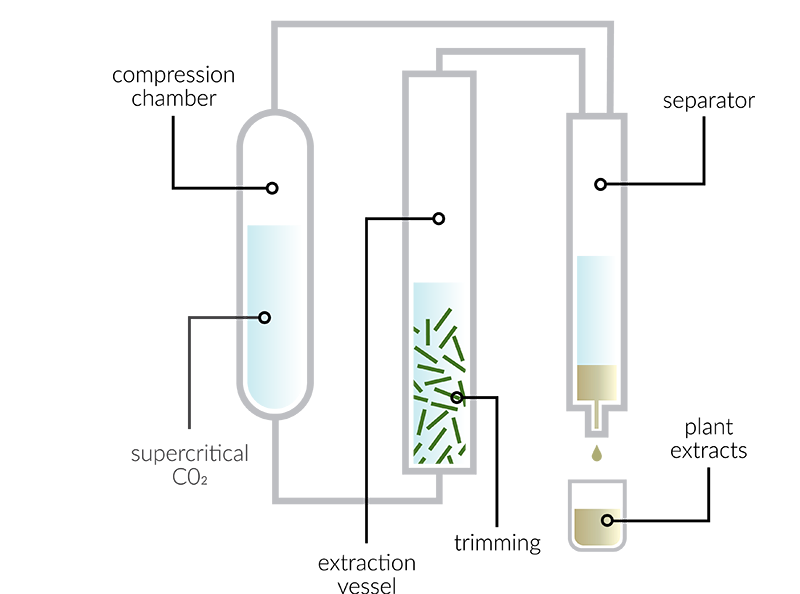 The way CBD is extracted from hemp matters.
One of the primary variations between competing CBD companies is the way they extract CBD from raw plant material. While there are a wide variety of ways to extract these cannabinoids, by far the most effective way is known as Supercritical CO2 extraction.
This process works by separating the individual compounds as extraction takes place by utilizing changes in pressure and temperature. This creates an environment where substances of different weight and mass separate, rising to top or falling to the bottom.
This is important as it allows not only the highest level of purity in our products, but also total separation of THC and other unwanted chemicals.
Because CBD is often likened to marijuana, one of the primary misconceptions is that CBD products will cause the patient to get "high" from them.
The answer to this question is no. While patients often report lessened feelings of anxiety and depression, no other psychoactive changes take place. Because CO2 extracted CBD products do not contain THC, you should not experience any of the effects commonly associated with marijuana.
While some companies incorporate THC in their products, this will be explicitly listed by them. However, more companies still use sub-par extraction techniques which result in residual levels of THC. It is important to work with a vendor who uses the highest level of care to ensure their products do not contain any unwanted additives.